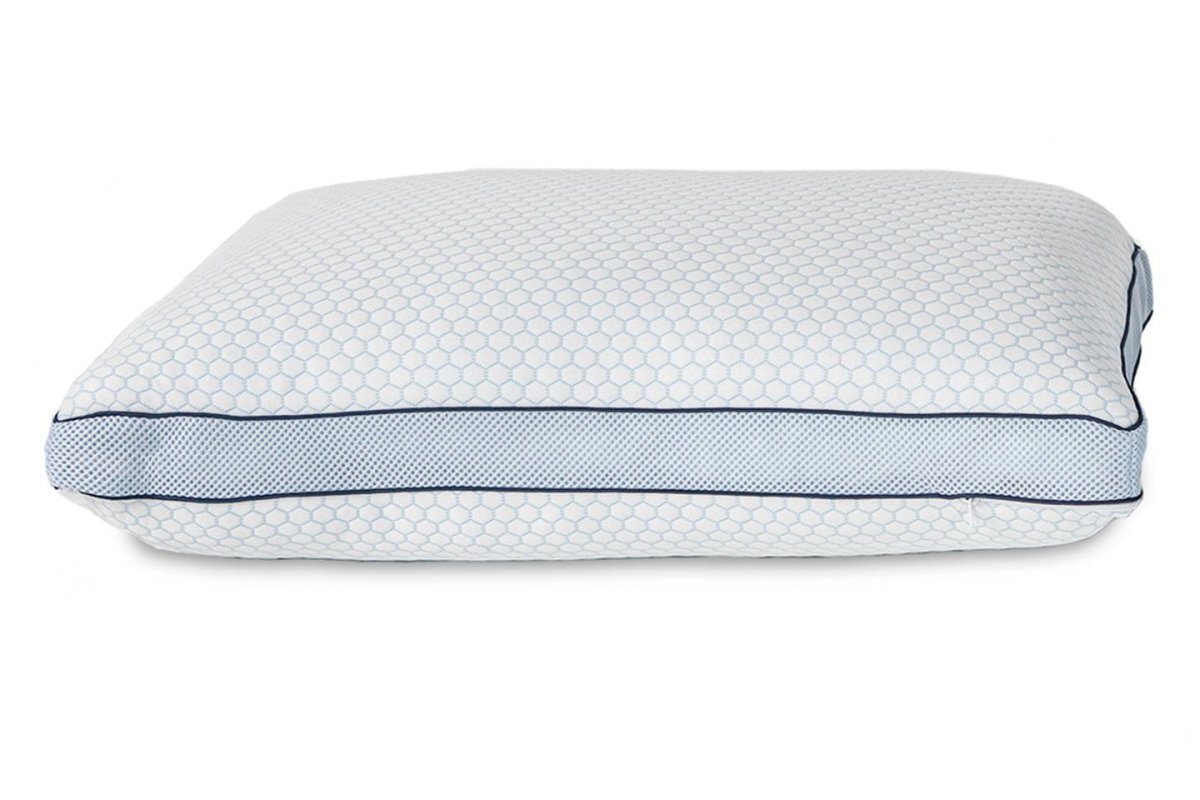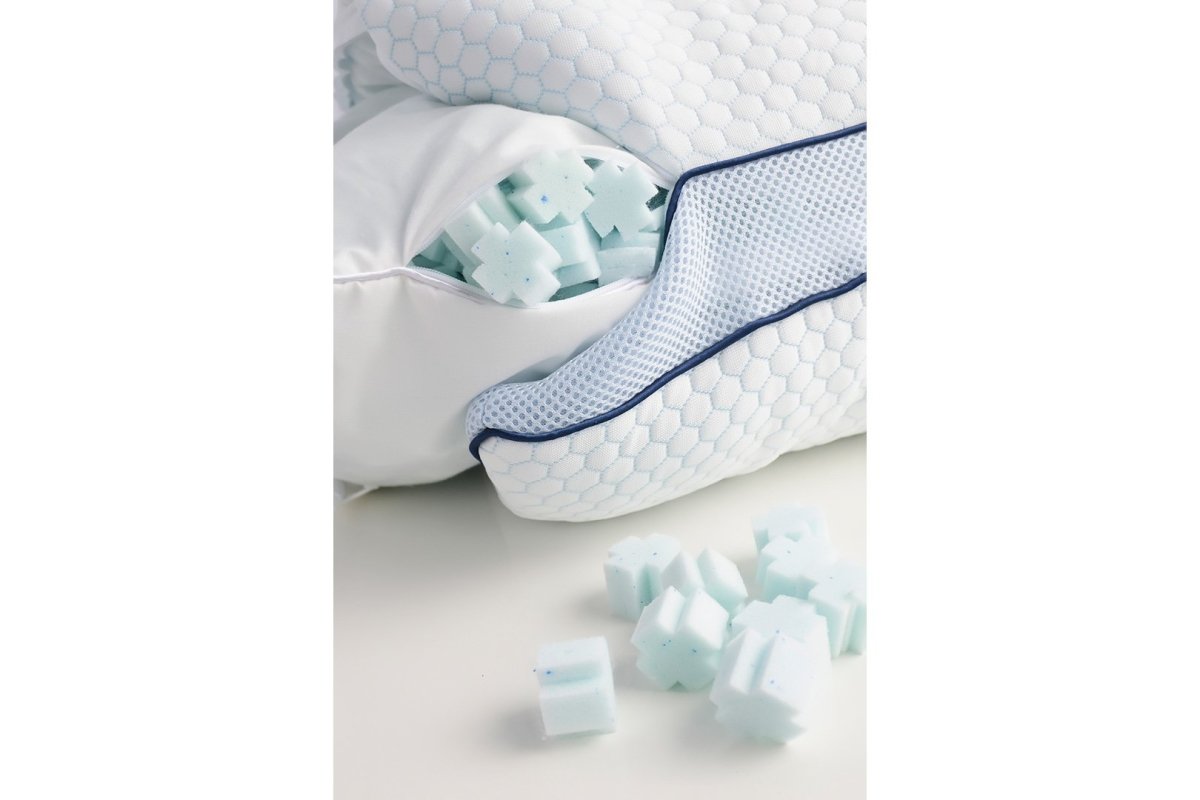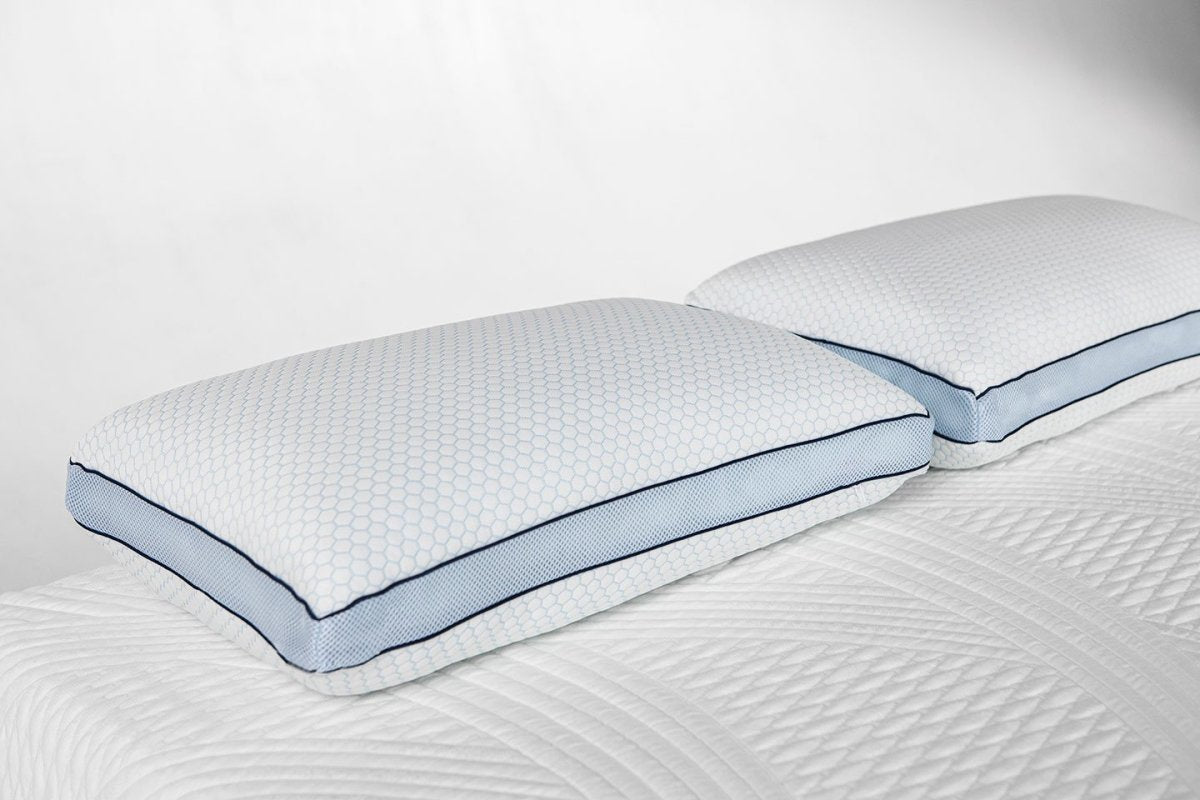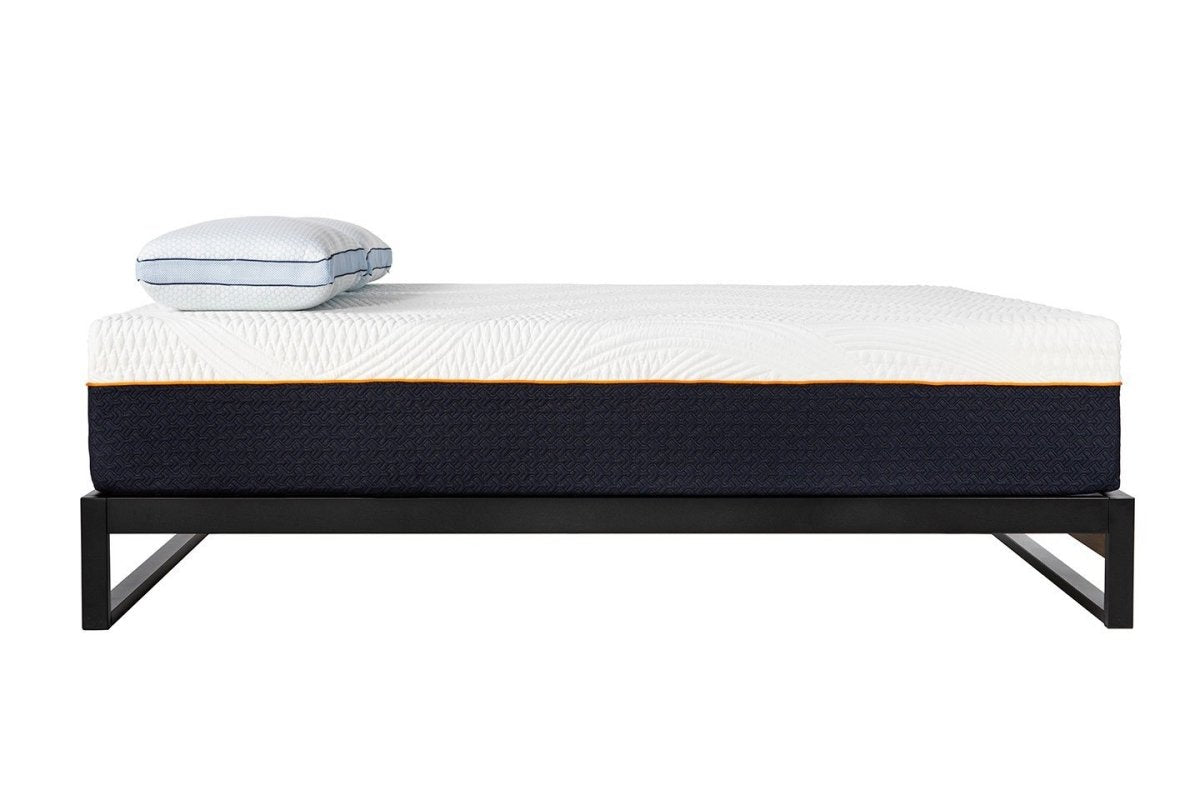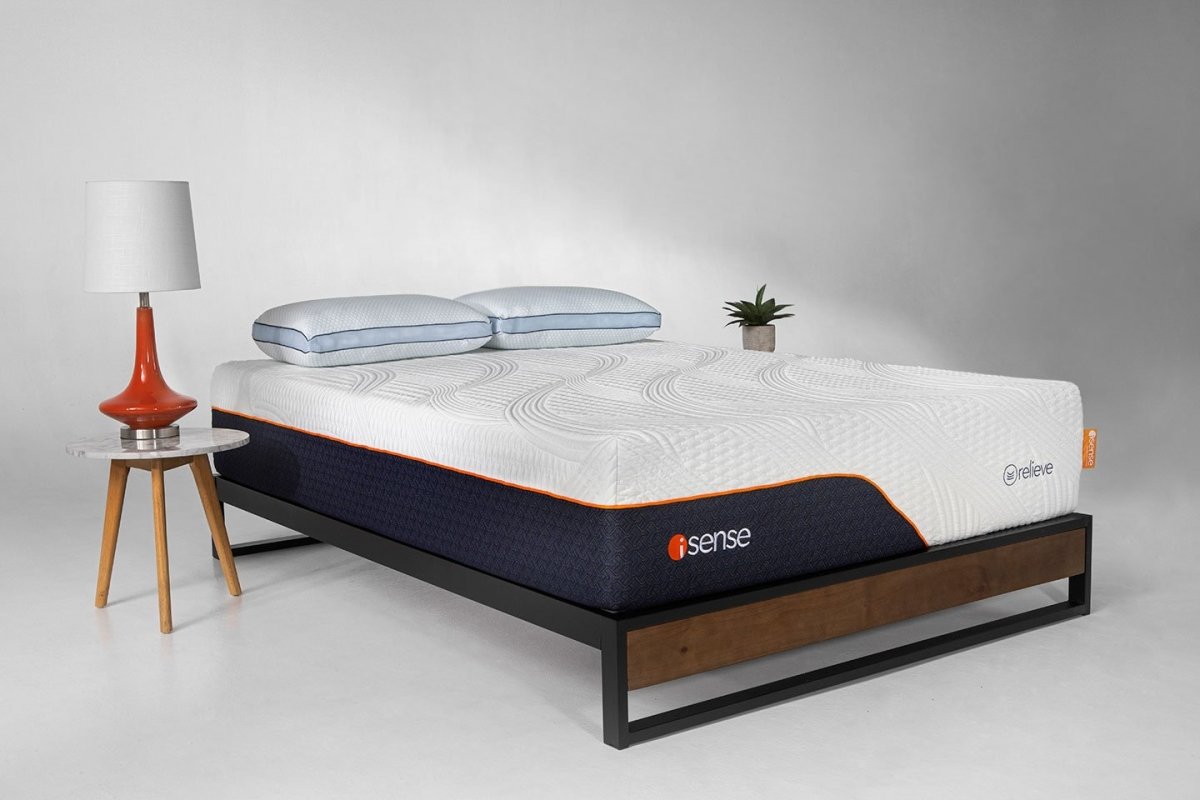 Classic Adjustable Pillow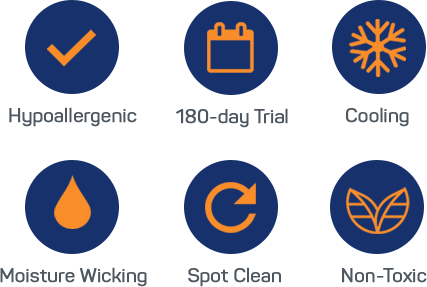 A key part of your sleep solution, isense's Classic Adjustable Pillow is engineered to be the most comfortable pillow you will ever have, delivering ultra-comfort, adjustability, lasting durability and superior cooling performance.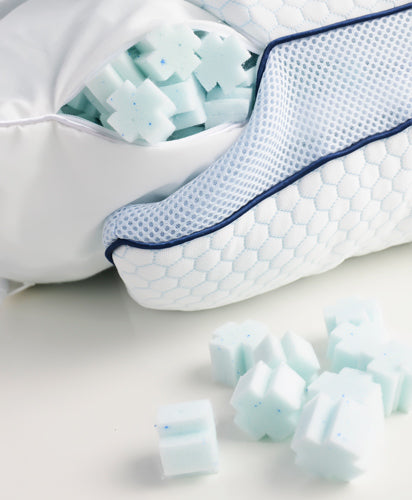 there's no competition
Technology Sets iSense Apart
Why Is Our Cross-Cut Filling Better than Conventional Filling?
Our pillow fill is made from the highest quality spun-fiber & cross-cut memory foam. This thoughtful engineering makes them durable, luxurious and easy to adjust to your comfort level.
You get comfort that supports your head and neck. You wake up to the same spinal support that helps you achieve rejuvenating, restful sleep. It's a dream come true.
never go back to a regular pillow again
Conventional Pillows vs. Adjustable Pillows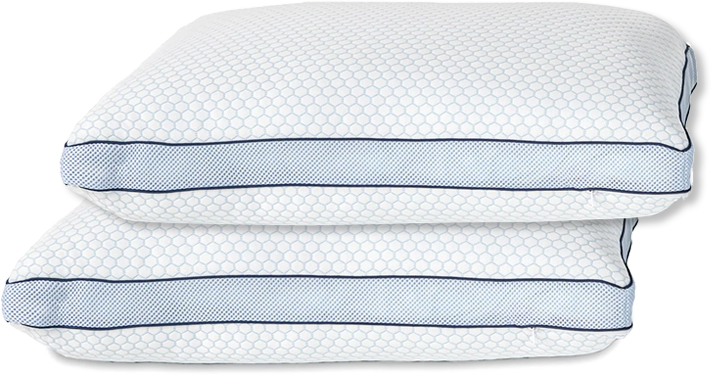 iSense Adjustable Pillow
isense uses a precision-cut design to create a pillow with patented filling that doesn't migrate and form deep impressions beneath your head. Our foam doesn't stick together, thanks to our proprietary blend of spun fibers. Experience a silky smooth, clump-free texture throughout each isense pillow, and adjust it to your desired firmness.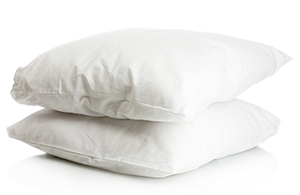 Conventional Pillows
Conventional pillow fill is made on a machine that shreds the foam into randomly sized pieces. Other pillows are filled with low-quality foam that breaks down and sticks together in uneven clumps. Conventional pillows are not adjustable.
Luxury Pillows For A Great Night's Sleep

Moisture-wicking
Put an end to uncomfortable neck sweat thanks to the moisture-wicking cover on the Classic. The double-lined cover keeps moisture from reaching the inner lining or filling.

Adjustability
Our easily adjustable pillow made to conform to your sleeping positions and preferences puts you in control!

Cooling Cover
Premium outer cover that's cooling with a breathable band to encourage air flow through the pillow. Silky-smooth and luxuriously comfortable.

Spot Clean
Spot clean cover stains with warm soapy water.

Hypoallergenic
Hypoallergenic and dust mite resistant, Classic is also made with CertiPur certfied foam, free from harmful chemicals.
Fully adjustable and engineered to last.
It's time for your pillow to change.
Are you waking up with pain or having trouble sleeping due to insomnia or sleep apnea?
When you need plush support, easily unzip the external and internal sections and remove fill accordingly.
Provides Support
Provides the support individuals with chronic snoring and sleep apnea need, by making it easy and comfortable to change sleep positions or elevate the head to clear airways.
Individual Comfort
Creates the individualized comfort insomniacs require by reducing tossing and turning as well as night sweats and chills that aggravate restlessness and tension.
Relieves Pain
Relieves neck, back, shoulder and hip pain. Our Classic Adjustable Pillow makes an excellent body pillow when placed between your knees or shoulders.
Adjustability
Adjusts to the unique support needs of side sleepers, back sleepers and stomach sleepers, and individuals with broad or narrow shoulders.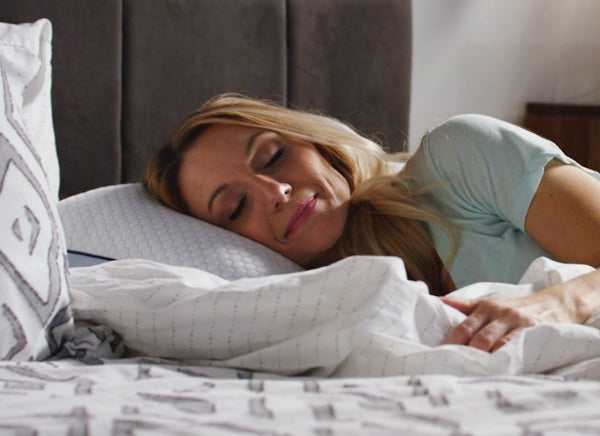 No More Waking Up with Night Sweats
You've finally found a pillow that regulates moisture and temperature for premium comfort. Gel-infused memory foam and advanced aqua fiber lining promote airflow and wicks away moisture all night long. No more chills or night sweats.

Many other memory foam pillows without cooling technology cause neck sweats, which can lead to chills and seriously disrupt your sleep. isense pillows keep you cool, dry and comfortable year round, whether you sleep hot or cold.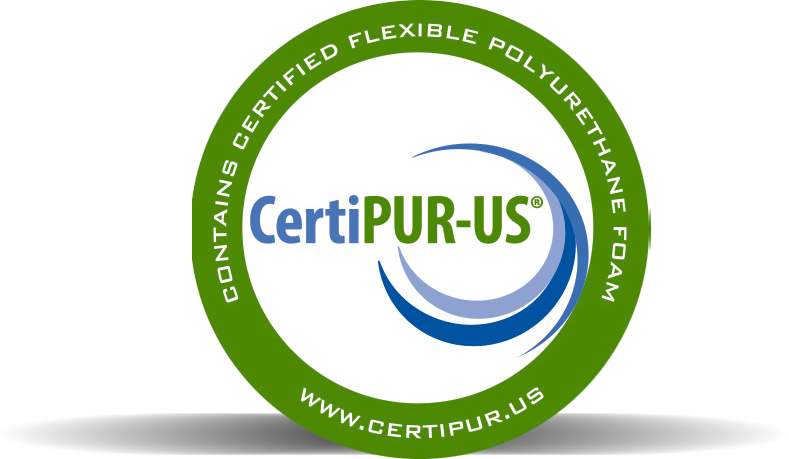 Our CertiPUR-US Endorsement Means You Can Rest Easy
We have earned a CertiPUR-US endorsement—a nonprofit organization that holds manufacturers accountable to provide foam that is safe for humans, pets and the environment.
Not all pillows receive an endorsement from CertiPUR-US, but isense pillows have, so you can be confident that you are experiencing the most trusted materials for you and your family.
iSense pillows are held to the highest environmental and health standards.
Not all pillows are safe. That's not great news, considering the whole point of a pillow is to support your head and neck and often cushion your face when you are most vulnerable. But, as it turns out, there's a lot of gray area in pillow manufacturing that means their materials can produce VOC emissions, be damaging to the ozone layer and contain chemicals that are harmful to humans. To make matters worse, low-quality foam can collect dust mites and allergens that rob you of your best sleep.

But there's good news. We construct the iSense Classic Adjustable Pillow with hypoallergenic materials that resist dust mites and banish allergy-inducing irritants.
Conventional Pillows
Conventional polyurethane pillow foam often contains mercury and other poisonous materials or uses flame retardants such as PBDEs, TDCPP or TCEP that have been found to be toxic to humans.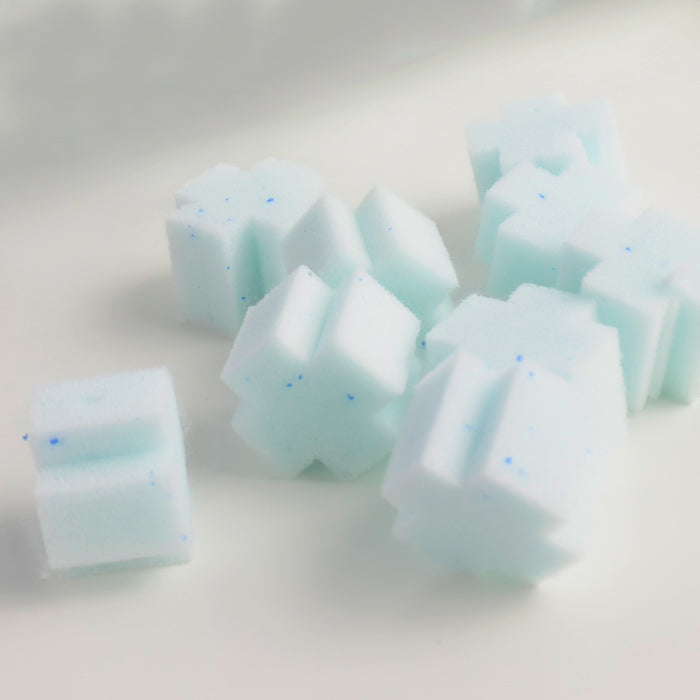 iSense Adjustable Pillows
isense foam pillows are certified free of PBDEs, TDCPP and TCEP, as well as toxic chemicals with a CertiPUR-US endorsement.
Need Help Making a Decision?