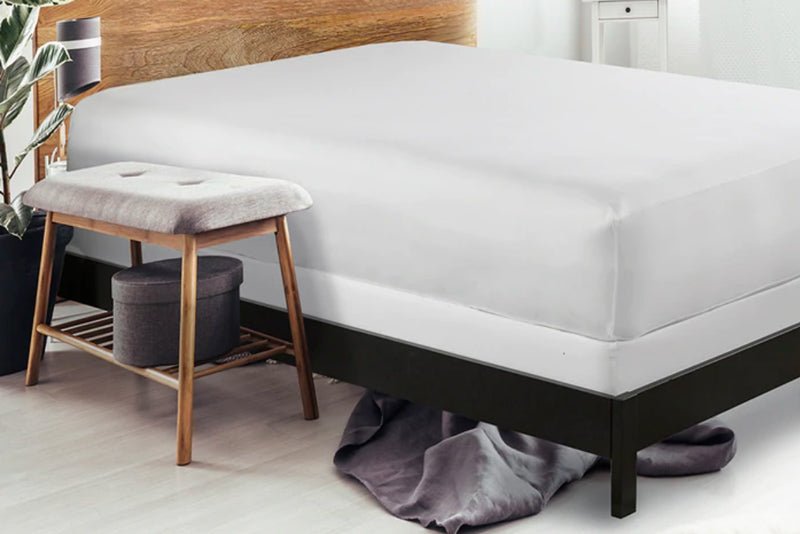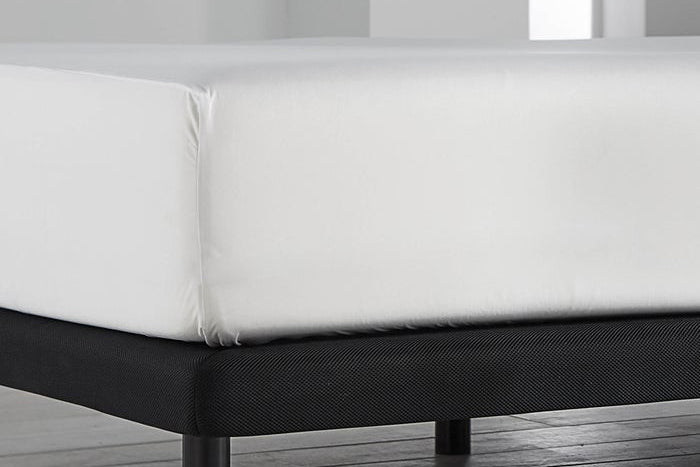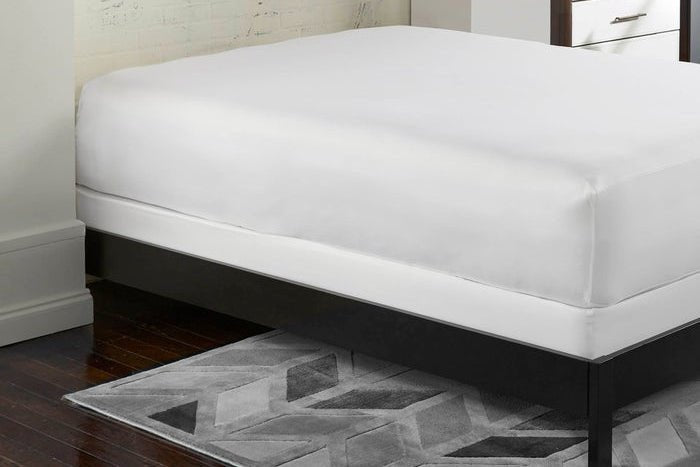 Refreshing Mattress Protector
Whisper-quiet, moisture-wicking and allergen-resistant mattress cover maintains the durability and cleanliness of your mattress—without you even noticing it is there.
All-Night Cooling Protection
Refreshing TENCEL™ Lyocell mattress protector keeps your bed fresh all night long.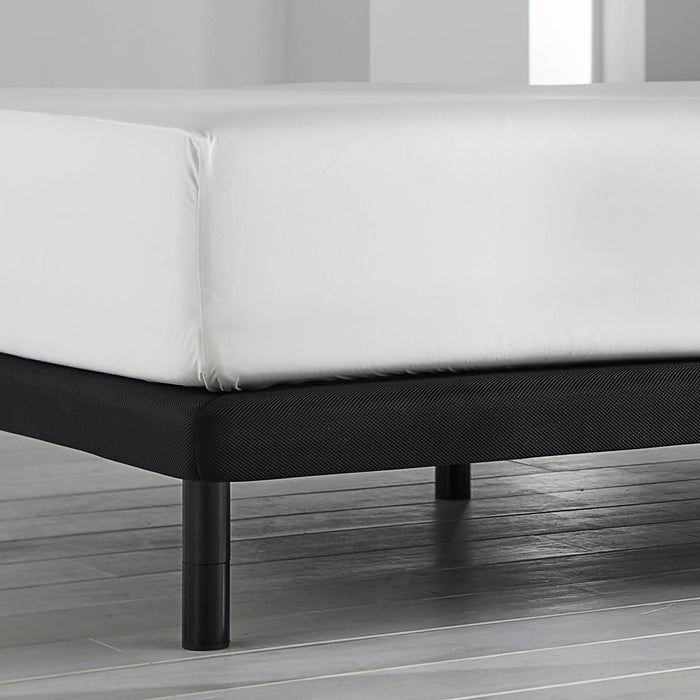 Clinically-proven design
Product tested by hygiene experts such as Dr. Philip Tierno, Dir. of Clinical Microbiology & Immunology at NYU Langone Medical Center.
Whisper-quiet, clean barrier
Four-way stretchable, breathable fabric creates a barrier you won't even notice as you sleep.
Allergen & Irritant Protection
Double-bound MiteTite® seams add an additional layer of protection to keep your mattress fresh.
Stay Cool as You Fall Asleep
Moisture-wicking, wrinkle-resistant material helps your mattress remain clean and cool longer than with sheets alone.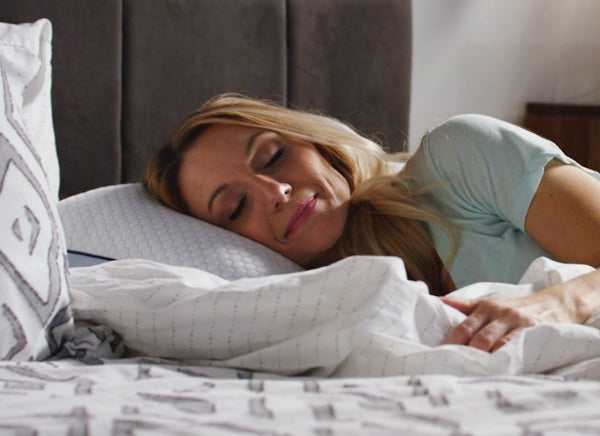 Experience Cleaner, Safer Sleep
The Refreshing TENCEL™ Lycocell Mattress Protector establishes a protective barrier to keep you both safe and hygienic all night long.
Each protector is manufactured with Silver Product Protection, which inhibits bacteria, mold, and mildew that cause deterioration, stains, and odors. Sealed with double MiteTite© seams to protect from allergens and other irritants.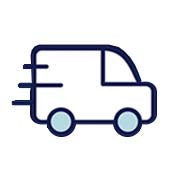 Free, no-contact delivery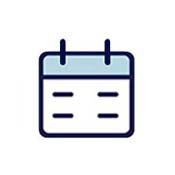 1-year limited warranty
Named the official mattress protector of both the Women's Choice Award and the National Sleep Foundation.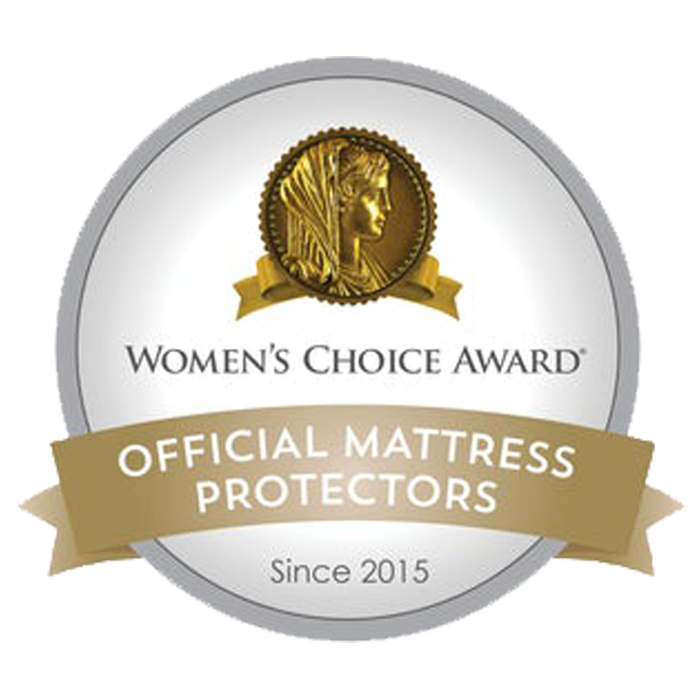 Designed to fit like a fitted sheet over the following mattress depths:
• Twin / Twin XL: 15" deep 
• Queen: up to 17" deep
• King / Cal King: up to 17.5" deep
If you select Split King, (2) Twin XL protectors will be added to your cart. You can adjust this quantity in your cart before checking out if you'd prefer to purchase only (1) protector for one side of your mattress.
Unlike a mattress pad, which has the purpose of added foam for comfort, the iSense mattress protector adds stain and moisture protection with an ultra-thin layer that will not change the comfort level of your mattress. It protects your bed from common irritants and allergens. 
This protector is machine washable, and it is recommended it be washed and dried on the "warm" setting to preserve antimicrobial properties.
Yes, this mattress protector comes with a 1 year warranty.
What is the difference between a Standard King, Flexhead King, or Split King?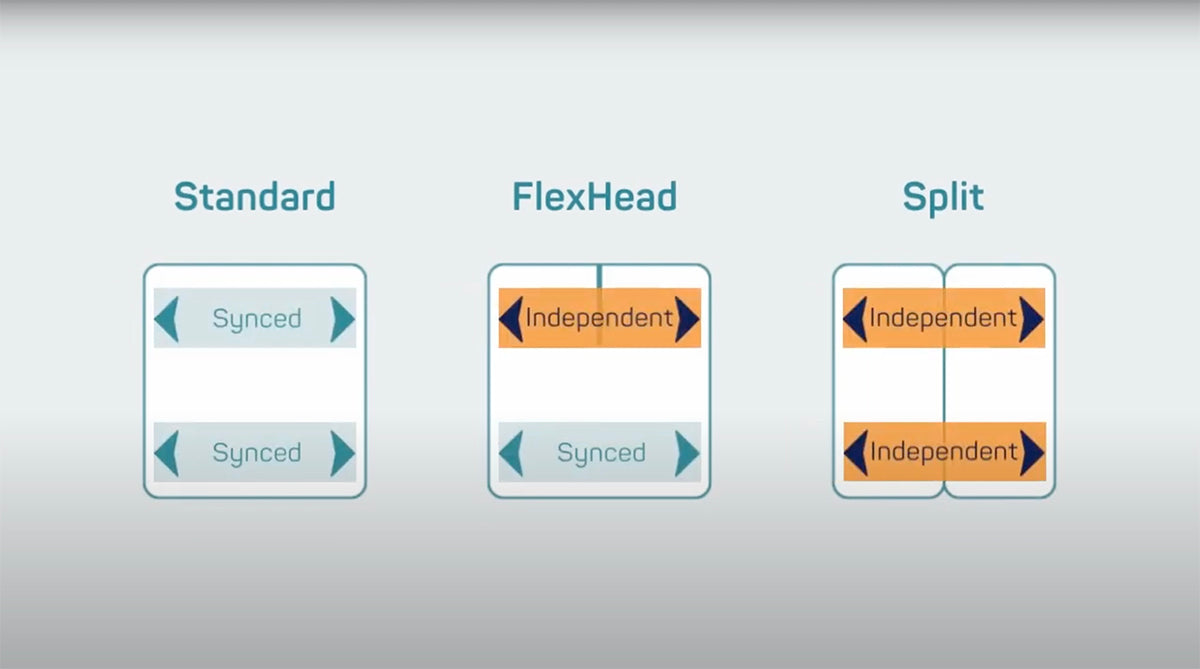 Need Help Making a Decision?